The pandemic is highlighting the importance of investing in early-stage science and technology, backed by unique research IP
On a dreary London evening in early March, Griff Williams, CIO of Milltrust International's British Innovation Fund, received an urgent call from Professor Andrew Shaw. Shaw, a Physical Chemistry Professor at the UK's University of Exeter and founder of Attomarker Limited, wished to discuss how Attomarker could deploy its patented, cutting-edge diagnostics technology towards developing a rapid antibody test for Covid-19.
"As the venture capital backer of the company and provider of funding to date, Professor Shaw wished to confirm that the British Innovation Fund would support Attomarker in pivoting towards tackling this devasting disease. Given the urgency of the developing healthcare crisis, I confirmed to Professor Shaw that Attomarker had the full support of the Fund", says Williams.
Just days later the WHO classified the COVID-19 outbreak as a worldwide pandemic, and the importance of a validated, rapid antibody test became the focus of governments and citizens globally.
Attomarker, a spin-out company from the University of Exeter, is just one example of UK university spin-outs which have been at the forefront of the fight against Covid-19, across a number of fields such as testing; drug discovery; vaccine development; and to militate against the potential future impacts of the pandemic.
Spin-outs are companies registered by universities to exploit IP generated from the best researcher and student-led research originating from within the university. Given the UK has four universities in the top 10 of global rankings, and 18 in the top 100[1], there is an incredible volume of exciting IP generated, demonstrated by the fact the UK is behind only the US for number of Nobel prizes won. Successful commercialisation of this research allows pioneering technologies to become mainstream and provide often cheaper and more successful solutions from vital disciplines operating within science and technology.
Recent examples of hugely successful spin-outs include ARM Holdings (Cambridge); Abcam plc (Cambridge); Oxford Nanopore Technologies (Oxford); and Ziylo (Bristol). Whilst investors have acknowledged the work conducted in the UK's 'Golden Triangle' universities of Oxford, Cambridge and the London universities, there is less recognition that breakthroughs originate at universities across the UK, from the coastal tip of the south west of England to the lowlands in the north east of Scotland. Between 2002 and 2018, 4,052[2] spin-out and staff start-ups were created by UK universities.
"These start-ups form the British Innovation Fund's investment universe. Spin-outs offer the opportunity to invest into protected IP emanating from world-class research at UK universities, alongside supporting advanced solutions which are helping to improve and save lives. The development and commercialisation of such unique technology also offers excellent investment returns for our investors", commented Williams.
Aside from Attomarker, another well publicised example of a spin-out focusing its resources against the pandemic is Vaccitech. This Oxford spin-out owns IP from the renowned Jenner Institute and is developing T cell immunotherapeutic products to treat disease. This specialist technology is now being used in the development of a vaccine for Covid-19 by Oxford University. Testing is currently at human trial stage and a landmark agreement has been signed with AstraZeneca for the development and large-scale distribution of the vaccine, if successful.
Other vaccine candidates currently being trialled in the UK have also stemmed from university research, with one from Imperial College, London, and the other at University of Bristol, through its spin-out company Imophoron's specialist vaccination platform.
Away from diagnostics and vaccine development, there are other fascinating spin-out stories and the solutions they are working towards, such as:
Drug treatments: although vaccine trails are progressing, there is still uncertainty as to whether a successful vaccine for Covid-19 will be produced, placing additional importance on treatments for those infected, through either existing or new treatments. Pneumagen (St Andrews), Exscientia (Dundee) and InoCardia (Coventry) are three examples of spin-outs contributing in this area. Pneumagen will be testing one of its existing treatments, Neumifil, for its ability to inhibit the Covid-19 infection; Exscientia is using its ground-breaking AI technology to identify antiviral treatments; and InoCardia has been selected to test the safety of new drugs being developed against Covid-19.
Mental health: whilst it is difficult to predict the mental health impact on people from the crisis, it is likely that an increased number of people will work from home in the future. BlueSkeye (Nottingham) has developed a mobile app which, using their AI, can detect through facial expression and recognition possible mental health issues in patients including depression. Such technology could be utilised by firms to ensure their employees' mental health is not being negatively impacted.
In the fight against Covid-19, spin-outs including the few highlighted above are behind some of the big success stories. In late June, following weeks of hard work alongside experts at St Thomas' Hospital, London, Attomarker's multiplex testing technology was approved by the UK regulator, MHRA, for use as a rapid, seven minute antibody test. To date, only pharma giants Roche and Abbott have been able to develop antibody tests approved in the UK, both of which are less advanced than the Attomarker solution.
At Attomarker, attention has now shifted towards progressing a test which will differentiate between Covid-19 and flu, to help healthcare professionals differentiate between the two infections. The company has seen promising progress already towards this test, which it hopes to deliver in a handheld testing device by Autumn 2020 ahead of the UK winter flu season.
Simon Hopkins, Chairman of the British Innovation Fund, concludes: "The success of a spin-out such as Attomarker, and the other many spin-outs contributing solutions to Covid-19, demonstrates both that within the fields of science and technology the UK continues to be world-leading. Further, it emphasises the importance of continuing to invest in and nurture UK university-led research and commercialisation to benefit wider society".
[1] QS World University Rankings 2020
[2] Higher Education Business; Community Interaction (HEBCI) surveys 2002/03 – 2017/18
About the Author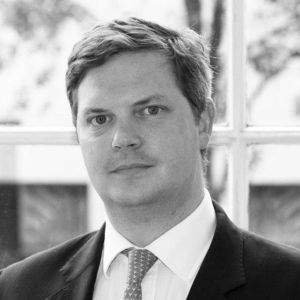 Mr Alexander Kalis is the Managing Partner of Milltrust International LLP in the United Kingdom, which he co-founded in December 2010.
He is Head of Investments and Portfolio Manager of the British Innovation Fund (VC/Early-Stage university venturing focused on AgTech, BioTech, Life Sciences, MedTech, NanoTech, DeepTech, and FoodTech), as well as Portfolio Manager of Milltrust's Buy & Lease Agriculture Funds (Real Assets/Farmland), and Co-Portfolio Manager of the Milltrust Global Emerging Markets Fund (multi-manager).
As a passionate leader in the fight against climate change and in channelling private sector capital into profitable environmental focused projects, solutions-driven startup businesses, and impact funds, Mr Kalis spearheaded Milltrust's dedicated Sustainable Impact Investments business. He serves as Investment Advisor and Chairs the Investment Advisory Committee of Milltrust's Climate Impact Asia Fund (listed equities), a pioneering environmental impact fund.